Program Info:Return
(David Blaine)
Balmoral Blues EP-120
Weekly Blues Radio Show produced in the Shuswap, British Columbia
Series:
»
# Episodes:
60
»
Most Recent:
16 Nov, 2020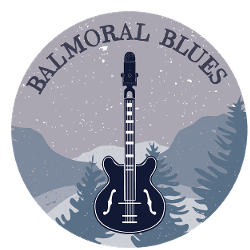 Uploaded by:
Discussing all things blues from beautiful Balmoral, British Columbia.
Length:
0:56:15
Uploaded:
31 Jul, 2020
Recording Date:
5 Jul, 2020
Recording Location:
Balmoral, British Columbia, Canada
Logsheet:
logsheet_238364.pdf
Language:
English
Topical for:
Timeless
Status:
As Broadcast
Copyright:
Program Title: Balmoral Blues EP-120
Description: Join host David Blaine for an hour of blues featuring Bob Dylan, Larkin Poe, Kenny 'Blues Boss' Wayne (Kelowna) , Muddy Waters, Eric Hughes Band, Swingadelic, David Vest (Victoria) , Wayne Nicholson and John Campbelljohn (Nova Scotia), Shay Dillon, Albert Castiglia, The Smoke Wagon Blues Band (Hamilton), Christone "Kingfish" Ingram, Shirley King, and the John Weeks Band. Tune into 93.7 FM on your radio dial or online at voiceoftheshuswap.ca. Also like our Facebook page at https://www.facebook.com/Balmoral.Blues or make a blues request: radiobalmoralblues@gmail.com.
Host(s): David Blaine
Featured Speakers/Guests:

Credits:
Comments:
Topic:

Arts and Culture


Type: Weekly Program

File Information
Listen
Host: David Blaine Balmoral Blues
Download (6)
EP-120_Balmoral_Blues.mp3
135,016k
320kbps Stereo
Listen All