Program Info:Return
(Adam Cantor)
047 - Fables for your Microscope for October 2nd, 2020
Show if the week, no less!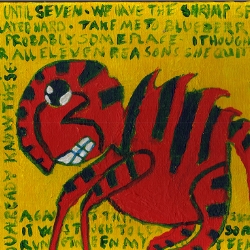 Uploaded by:
An archive of Fables for Your Microscope. A radio show presently running on CFRO 100.5FM Vancouver, and syndicated on CFUV...
Length:
1:01:46
Uploaded:
4 Oct, 2020
Recording Date:
2 Oct, 2020
Recording Location:
home, but for CFRO 100.5 vancouver
Logsheet:
logsheet_241295.doc
Language:
English
Topical for:
Timeless
Status:
Complete, Ready to Air
Copyright:
Adam Cantor
Program Title: 047 - Fables for your Microscope for October 2nd, 2020
Description: Yeah I was the show of the week on CFRO this week. Also the world premier of my new rock video, and also the debut of my album Era of Hysteria.
So Yeah I plugged my own things a bit, but I also play a lot of other people's music and I think it is a good show. I tell tasteless stories.
Host(s): Adam Cantor
Featured Speakers/Guests: Shoy Adam Cantor

Credits: Adam Cantor
Shoy
Comments:
Topic:

Arts and Culture > Music


Type: Weekly Program

File Information
Listen
fables_for_your_microscope_for_october_2nd_2020.mp3
Download (3)
fables_for_your_microscope_for_october_2nd_2020.mp3
148,275k
320kbps Stereo
Listen All