Program Info:Return
(David Blaine)
Balmoral Blues EP-130
Weekly Blues Radio Show produced in the Shuswap, British Columbia
Series:
»
# Episodes:
66
»
Most Recent:
21 Jan, 2021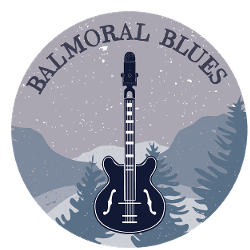 Uploaded by:
Discussing all things blues from beautiful Balmoral, British Columbia.
Length:
0:56:18
Uploaded:
14 Oct, 2020
Recording Date:
20 Sep, 2020
Recording Location:
Balmoral, British Columbia, Canada
Logsheet:
logsheet_241857.pdf
Language:
English
Topical for:
Timeless
Status:
As Broadcast
Copyright:
Program Title: Balmoral Blues EP-130
Description: Join host David Blaine for an hour of the best blues in the Shuswap, this week featuring B.B. King, Jimmie Vaughan, Kat Pearson, The Jimi Hendrix Experience, Rochelle & The Sidewinders, Geoff Everett, Kat Riggins, Johnny Nicholas, Mike Goudreau (Quebec), Nellie Tiger Travis, Derrick Procell, and T-Town Aces. Tune into 93.7 FM on your radio dial or online at voiceoftheshuswap.ca. Also like our Facebook page or make a blues request at radiobalmoralblues@gmail.com.
Host(s): David Blaine
Featured Speakers/Guests:

Credits:
Comments:
Topic:

Arts and Culture


Type: Weekly Program

File Information
Listen
Host: David Blaine Balmoral Blues EP-130
Download (4)
EP-130_Balmoral_Blues.mp3
135,340k
320kbps Stereo
Listen All