Program Info:Return
(Darren Copeland)
Making Waves: Debashis Sinha and Robert Fantinatto
Exploring AI and modular synths featuring Debashis Sinha and Robert Fantinatto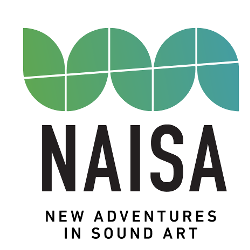 Uploaded by:
@NAISASoundArt
https://naisa.ca/media-archive/making-waves-wgxc-radio-show/
New Adventures in Sound Art (NAISA) is a sound-focused media arts organization in South River, Ontario. It produces Making Waves,...
Length:
0:57:03
Uploaded:
22 Oct, 2020
Recording Date:
10 Oct, 2020
Recording Location:
South River, Ontario, Canada
Logsheet:
logsheet_242183.docx
Language:
English
Topical for:
Timeless
Status:
Complete, Ready to Air
Copyright:
Program Title: Making Waves: Debashis Sinha and Robert Fantinatto
Description: In this episode on AI and Modular Synths, Making Waves explore techniques - both new and old - used to produce sounds and images. In the first half Darren Copeland interviews Debashis Sinha, a Bengali Canadian composer and media artist about applying Artificial Intelligence to Veda scriptures to produce the sounds and images in his performance. In the second half, David Breckenridge interviews filmmaker and musician Robert Fantinatto, the creator of I Dream of Wires, a documentary film on the modular synth renaissance. In the interview Fantinatto relates his own journey with modular synths and more recently his interest in a digital variation on the technique of liquid light that he has developed with his son Aidan Fantinatto.
Host(s): Darren Copeland and David Breckenridge
Featured Speakers/Guests: Debashis Sinha Robert Fantinatto Darren Copeland David Breckenridge

Credits: Produced by New Adventures in Sound Art for WGXC Wave Farm.
Comments:
Topic:

Arts and Culture


Type: Interview

File Information
Listen
makingwaves_20201010.mp3
Download (0)
makingwaves_20201010.mp3
136,929k
320kbps Stereo
Listen All