Program Info:Return
(David Blaine)
Balmoral Blues EP-139
Weekly Blues Radio Show produced in the Shuswap, British Columbia
Series:
»
# Episodes:
77
»
Most Recent:
17 Apr, 2021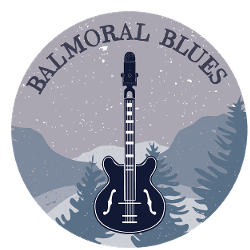 Uploaded by:
Discussing all things blues from beautiful Balmoral, British Columbia.
Length:
0:56:18
Uploaded:
12 Dec, 2020
Recording Date:
22 Nov, 2020
Recording Location:
Balmoral, British Columbia, Canada
Logsheet:
logsheet_244742.pdf
Language:
English
Topical for:
Timeless
Status:
As Broadcast
Copyright:
Program Title: Balmoral Blues EP-139
Description: Join host David Blaine, this week, featuring Jack De Keyzer (Toronto) , Madeleine Peyroux, Saffire - The Uppity Blues Women, Long John Baldry, Amos Garrett, John Nemeth, AJ Crawdaddy Band, Endrick & the Sandwiches (Montreal), Bill Sibley, Kat Riggins, James Armstrong, Dom Flemons, Nick Earle & The Reckless Hearts (St. John's), and Kevin Burt. Tune into 93.7 FM on your radio dial or online at voiceoftheshuswap.ca. Also like our Facebook page or make a blues request at radiobalmoralblues@gmail.com.
Host(s): David Blaine
Featured Speakers/Guests:

Credits:
Comments:
Topic:

Arts and Culture


Type: Weekly Program

File Information
Listen
Host: David Blaine Balmoral Blues EP-139
Download (6)
EP-139_Balmoral_Blues.mp3
135,351k
320kbps Stereo
Listen All