Program Info:Return
(David Blaine)
Balmoral Blues EP-146
Weekly Blues Radio Show produced in the Shuswap, British Columbia
Series:
»
# Episodes:
75
»
Most Recent:
15 Mar, 2021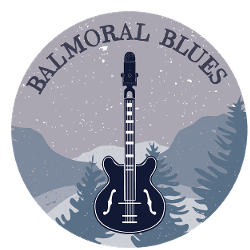 Uploaded by:
Discussing all things blues from beautiful Balmoral, British Columbia.
Length:
0:57:05
Uploaded:
14 Feb, 2021
Recording Date:
10 Jan, 2021
Recording Location:
Balmoral, British Columbia, Canada
Logsheet:
logsheet_247500.pdf
Language:
English
Topical for:
Timeless
Status:
As Broadcast
Copyright:
Program Title: Balmoral Blues EP-146
Description: Join host David Blaine for the best blues in Shuswap, BC featuring Ronnie Hawkins, Keith Richards, Beth Hart, Carlos Del Junco, Jimmy Bowskill, Colin Perry, Bobby Mack, Fiddy Blues feat. 8 Ball Aitken, Betty Fox Band, Dirty Cello, Kurt Allen, Sean Costello, Debbie Davies, Fiona Boyes, and GA-20. Tune into 93.7 FM on your radio dial or online at voiceoftheshuswap.ca. Also like our Facebook page, visit Instagram, or make a blues request at radiobalmoralblues@gmail.com.
Host(s): David Blaine
Featured Speakers/Guests:

Credits:
Comments:
Topic:

Arts and Culture


Type: Weekly Program

File Information
Listen
Host: David Blaine Balmoral Blues EP-146
Download (5)
EP-146_Balmoral_Blues.mp3
137,240k
320kbps Stereo
Listen All