Program Info:Return
(David Blaine)
Balmoral Blues EP-147
Weekly Blues Radio Show produced in the Shuswap, British Columbia
Series:
»
# Episodes:
75
»
Most Recent:
15 Mar, 2021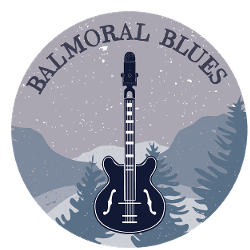 Uploaded by:
Discussing all things blues from beautiful Balmoral, British Columbia.
Length:
0:56:19
Uploaded:
14 Feb, 2021
Recording Date:
17 Jan, 2021
Recording Location:
Balmoral, British Columbia, Canada
Logsheet:
logsheet_247506.pdf
Language:
English
Topical for:
Timeless
Status:
As Broadcast
Copyright:
Program Title: Balmoral Blues EP-147
Description: Join host David Blaine for the best blues from Shuswap BC, featuring the late Michael Fonfara who was a Canadian keyboard player who was a busy session musician and a member of Downchild, from 1990 to the present, plus The Electric Flag and Rhinoceros in the 1960s, Rough Trade and Lou Reed's backing band (in the studio and live). Other blues includes Tracy K (Manitoba), John Campbelljohn (Nova Scotia), Ben Rice & RB Stone, Crystal Shawanda (Ontario), Harold Stewart, Joseph Mojo Morganfield, North Mississippi Allstars, Cedric Burnside, 5 Miles To Memphis (Edmonton), Mel Brown, Robert Cray, Bill Wyman's Rhythm Kings, and Ronnie Earl & The Broadcasters. Tune into 93.7 FM on your radio dial or online at voiceoftheshuswap.ca. Also like our Facebook page, visit Instagram, or make a blues request at radiobalmoralblues@gmail.com.
Host(s): David Blaine
Featured Speakers/Guests:

Credits:
Comments:
Topic:

Arts and Culture > Music


Type: Weekly Program

File Information
Listen
Host: David Blaine Balmoral Blues EP-147
Download (4)
EP-147_Balmoral_Blues.mp3
135,370k
320kbps Stereo
Listen All