Program Info:Return
(Cross-Canada Comedeorological Report)
Comedeorological Report 25: A Canadian Weather Week in Weird Review
Joey Only and Frankie MacDonald mix comedy and meteorologyl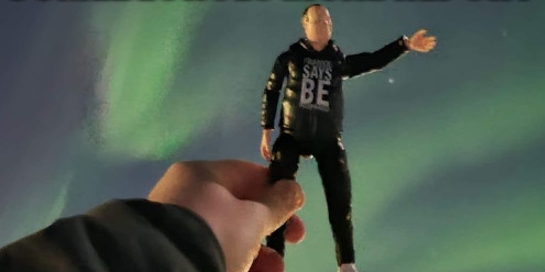 Series:
»
# Episodes:
35
»
Most Recent:
14 Jan, 2022
»
Website:
https://www.youtube.com/channel/UCz1XwfNS8yYG8O2De5EWU2g
Length:
0:58:57
Uploaded:
9 Jul, 2021
Recording Date:
8 Jul, 2021
Recording Location:
Wells, BC
Logsheet:
none
Language:
English
Topical for:
Timeless
Status:
Complete, Ready to Air
Copyright:
Conceived of and produced by Joey Only July, 2021
Program Title: Comedeorological Report 25: A Canadian Weather Week in Weird Review
Description: This week is western Canada heavy! The weather has been really insane and none of our comedeorologists deny that climate change is fuelling this behaviour. Brandon Houck has been in severe storm after storm in Alberta while Ry Blomfield is still leading the attack against coal mines in Alberta. Joe Stover is back in Churchill and back on the show this week. Meanwhile art professor Liz Toohey-Wiese comes on to talk about her art project involving wildfires.
The show broadcasts on CFUR 88.7fm Saturdays 10am and Tuesday's 4pm...and on CKUW 95.9fm Winnipeg Monday's at noon. We'd love this show to become a truly cross-Canada weather report someday. Keep supporting us friends.
Host(s): Joey Only, Frankie MacDonald
Featured Speakers/Guests: Liz Toohey-Wiese, wildfire artist Brandon Houck, radio weather man Brooks Alberta Joe Stover, Churchill Manitoba Ry Blomfield, Mountains Not Mines, Claresholm Alberta

Credits: Conceived of and produced by Joey Only July, 2021
Comments: Comments: Please let me know if you are airing our show on your station. We would love to include you in station ID's and give weather updates for your area. joeyonlyoutlawband(at)gmail.com
Topic:

Environment


Type: News Reports

File Information
Listen
VideoVersionFinal
Download (2)
Comedeorological_Episode_25.mp3
99,041k
224kbps Stereo
Listen All