Program Info:Return
(David Blaine)
Balmoral Blues EP-174
Weekly one hour of Blues from the Shuswap, British Columbia
Series:
»
# Episodes:
103
»
Most Recent:
6 Oct, 2021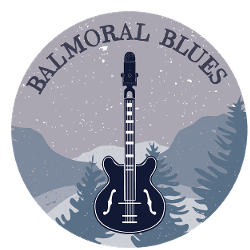 Uploaded by:
Discussing all things blues from beautiful Balmoral, British Columbia.
Length:
0:56:34
Uploaded:
6 Oct, 2021
Recording Date:
1 Aug, 2021
Recording Location:
Balmoral, British Columbia, Canada
Logsheet:
logsheet_258666.pdf
Language:
English
Topical for:
Timeless
Status:
As Broadcast
Copyright:
Program Title: Balmoral Blues EP-174
Description: Join host David Blaine for an hour of the best blues in the Shuswap featuring B.B. King, Sue Foley, Valerie June, Robert Billard and the Cold Calls, Crystal Thomas, Lightnin' Guy, Bonnie Kay and the Bonafides, EG Kight, Dennis Siggery, Danielle Miraglia, Jay Howie, Kelly's Lot, Robert Allen Parker, Ben Levin, and Awek. Tune into 93.7 FM on your radio dial or online. Also like our Facebook page, visit Instagram, or make a blues request at radiobalmoralblues@gmail.com.
Host(s): David Blaine
Featured Speakers/Guests:

Credits:
Comments:
Topic:

Arts and Culture > Music > Folk & Roots


Type: Weekly Program

File Information
Listen
Host: David Blaine Balmoral Blues EP-174
Download (0)
Airdate_2021-08-01_-_Balmoral_Blues_-_Part_1_of_4.mp3
35,044k
320kbps Stereo
Listen
Host: David Blaine Balmoral Blues EP-174
Download (0)
Airdate_2021-08-01_-_Balmoral_Blues_-_Part_2_of_4.mp3
32,048k
320kbps Stereo
Listen
Host: David Blaine Balmoral Blues EP-174
Download (0)
Airdate_2021-08-01_-_Balmoral_Blues_-_Part_3_of_4.mp3
31,939k
320kbps Stereo
Listen
Host: David Blaine Balmoral Blues EP-174
Download (0)
Airdate_2021-08-01_-_Balmoral_Blues_-_Part_4_of_4.mp3
37,632k
320kbps Stereo
Listen All