Program Info:Return
(David Blaine)
Balmoral Blues EP-177
Weekly one hour of Blues from the Shuswap, British Columbia
Series:
»
# Episodes:
103
»
Most Recent:
6 Oct, 2021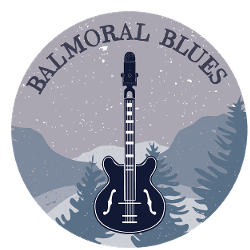 Uploaded by:
Discussing all things blues from beautiful Balmoral, British Columbia.
Length:
0:56:37
Uploaded:
6 Oct, 2021
Recording Date:
22 Aug, 2021
Recording Location:
Balmoral, British Columbia, Canada
Logsheet:
logsheet_258687.pdf
Language:
English
Topical for:
Timeless
Status:
As Broadcast
Copyright:
Program Title: Balmoral Blues EP-177
Description: Join host David Blaine for the best hour of blues in the Shuswap featuring the Paul Butterfield Blues Band, Lauren Anderson, Billy Boy Arnold, Dr. John with B.B. King & Clarence 'Gatemouth' Brown, Dana Gillespie, Peter Parcek, Mick Kolassa, Leon J, Wesley Pruitt Band, Oscar LaDell, Bernie Marsden, Wee Willie Walker & The Anthony Paule Soul Orchestra, Ike & Tina Turner, and Eric Burdon. Tune into 93.7 FM on your radio dial or online. Also like our Facebook page, visit Instagram, or make a blues request at radiobalmoralblues@gmail.com.
Host(s): David Blaine
Featured Speakers/Guests:

Credits:
Comments:
Topic:

Arts and Culture > Music


Type: Weekly Program

File Information
Listen
Host: David Blaine Balmoral Blues EP-177
Download (1)
Airdate_2021-08-22_-_Balmoral_Blues_-_Part_1_of_4.mp3
34,410k
320kbps Stereo
Listen
Host: David Blaine Balmoral Blues EP-177
Download (1)
Airdate_2021-08-22_-_Balmoral_Blues_-_Part_2_of_4.mp3
35,621k
320kbps Stereo
Listen
Host: David Blaine Balmoral Blues EP-177
Download (1)
Airdate_2021-08-22_-_Balmoral_Blues_-_Part_3_of_4.mp3
35,669k
320kbps Stereo
Listen
Host: David Blaine Balmoral Blues EP-177
Download (1)
Airdate_2021-08-22_-_Balmoral_Blues_-_Part_4_of_4.mp3
31,059k
320kbps Stereo
Listen All