Program Info:Return
(David Blaine)
Balmoral Blues EP-181
Weekly one hour of Blues from the Shuswap, British Columbia
Series:
»
# Episodes:
103
»
Most Recent:
6 Oct, 2021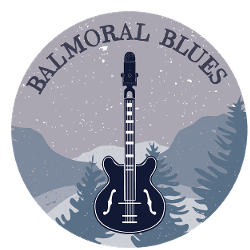 Uploaded by:
Discussing all things blues from beautiful Balmoral, British Columbia.
Length:
0:56:46
Uploaded:
6 Oct, 2021
Recording Date:
26 Sep, 2021
Recording Location:
Balmoral, British Columbia, Canada
Logsheet:
logsheet_258717.pdf
Language:
English
Topical for:
Timeless
Status:
As Broadcast
Copyright:
Program Title: Balmoral Blues EP-181
Description: Join host David Blaine for an hour of the best blues in the Shuswap this week featuring Lindsay Beaver & Brad Stivers, Seth James, Delbert McClinton, The Rolling Stones, Jim Byrnes, The Amy Ryan Band, Tomislav Goluban, Amythyst Kiah, Colin Linden, Kevin Galway, Thorbjørn Risager & The Black Tornado, Tom Gilberts, Eric Bibb, The BB King Blues Band, and Maria Muldaur. Tune into 93.7 FM on your radio dial or online. Also like our Facebook page, visit Instagram, or make a blues request at radiobalmoralblues@gmail.com.
Host(s): David Blaine
Featured Speakers/Guests:

Credits:
Comments:
Topic:

Arts and Culture > Music


Type: Weekly Program

File Information
Listen
Host: David Blaine Balmoral Blues EP-181
Download (3)
Airdate_2021-09-26_-_Balmoral_Blues_-_Part_1_of_4.mp3
36,496k
320kbps Stereo
Listen
Host: David Blaine Balmoral Blues EP-181
Download (3)
Airdate_2021-09-26_-_Balmoral_Blues_-_Part_2_of_4.mp3
32,359k
320kbps Stereo
Listen
Host: David Blaine Balmoral Blues EP-181
Download (3)
Airdate_2021-09-26_-_Balmoral_Blues_-_Part_3_of_4.mp3
32,629k
320kbps Stereo
Listen
Host: David Blaine Balmoral Blues EP-181
Download (3)
Airdate_2021-09-26_-_Balmoral_Blues_-_Part_4_of_4.mp3
35,657k
320kbps Stereo
Listen All