Program Info:Return
(Paul Smith)
Indigenous Agricultural Innovation with Thomas Benjoe
Indigenous Agricultural Innovation with Thomas Benjoe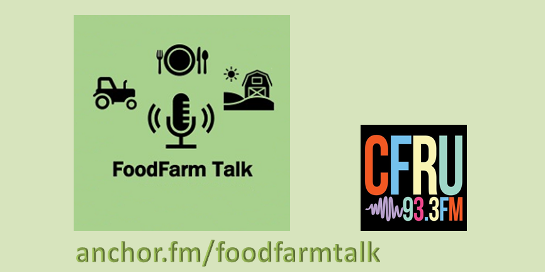 Series:
»
# Episodes:
13
»
Most Recent:
22 Apr, 2022
»
Website:
anchor.fm/foodfarmtalk
Uploaded by:
@foodfarmtalk
http://anchor.fm/foodfarmtalk
Food Farm Talk explores the hot topics in food and farming in Ontario, Canada and beyond. We build on research...
Length:
0:27:53
Uploaded:
22 Apr, 2022
Recording Date:
25 Nov, 2021
Recording Location:
Guelph
Logsheet:
none
Language:
English
Topical for:
Timeless
Status:
As Broadcast
Copyright:
Attribution-NonCommercial 4.0 International (CC BY-NC 4.0)
Program Title: Indigenous Agricultural Innovation with Thomas Benjoe
Description: Agriculture played an important role in colonialism and today it can hopefully help build reconciliation. We explore how First Nations can pursue prosperity through business development in agriculture and agri-business with Thomas Benjoe, President/CEO of FHQ Developments in Saskatchewan, chair of the Saskatchewan Chamber of Commerce and 2021 Report on Business Changemaker. Thomas and FHQ held a virtual conference in September 2021 on Indigenous Agricultural Innovation.
Host(s): Paul Smith
Featured Speakers/Guests: Thomas Benjoe, President/CEO of FHQ Developments in Saskatchewan, chair of the Saskatchewan Chamber of Commerce and 2021 Report on Business Changemaker.

Credits:
Comments:
Topic:

News
Society and Culture


Type: Interview

File Information
Listen
FFT-Indigenous-Agricultural-Innovation-Nov2021.mp3
Download (0)
FFT-Indigenous-Agricultural-Innovation-Nov2021.mp3
29,716k
64kbps Stereo
Listen All